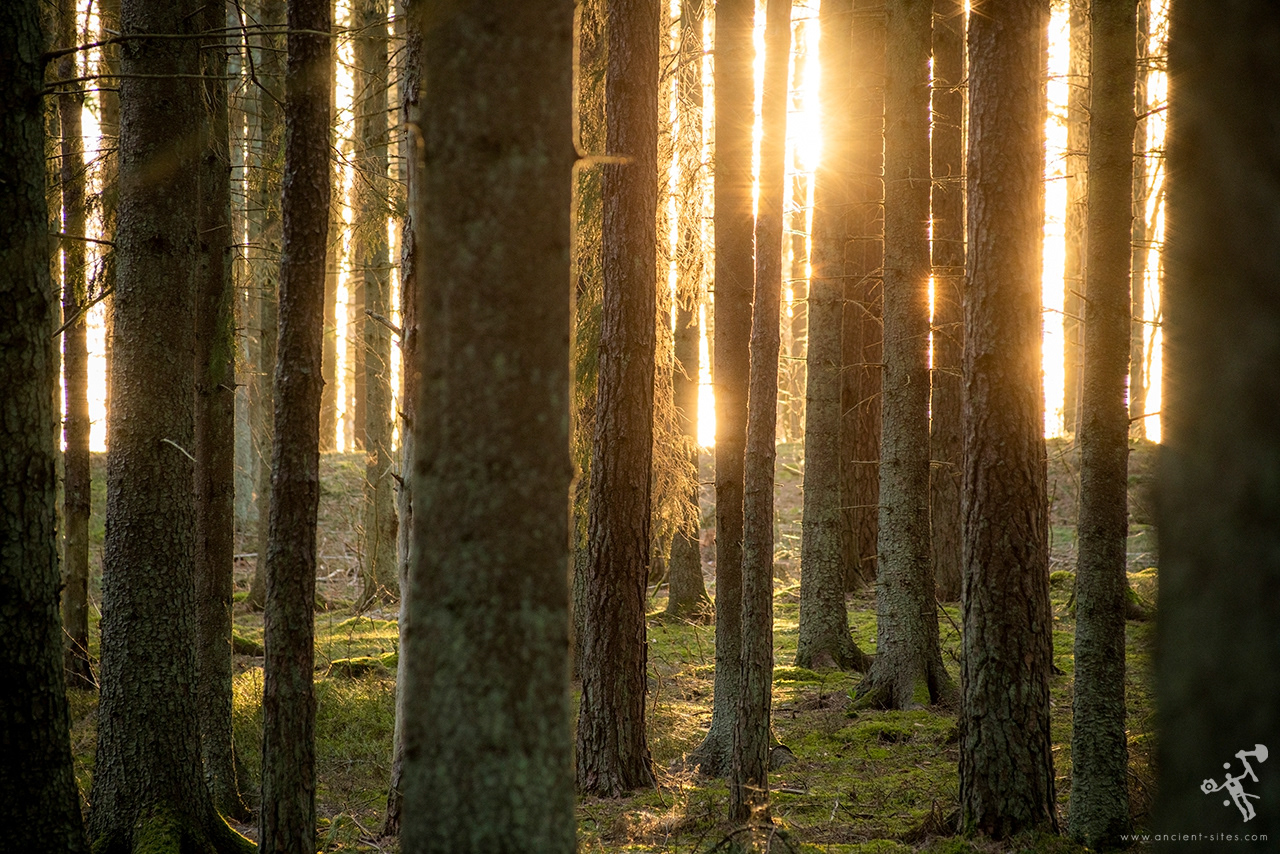 "Now shall be told of those tidings which seemed of more consequence to the Æsir. The beginning of the story is this, that Baldr the Good dreamed great and perilous dreams touching his life. When he told these dreams to the Æsir, then they took counsel together: and this was their decision: to ask safety for Baldr from all kinds of dangers. And Frigg took oaths to this purport, that fire and water should spare Baldr, likewise iron and metal of all kinds, stones, earth, trees, sicknesses, beasts, birds, venom, serpents. And when that was done and made known, then it was a diversion of Baldr's and the Æsir, that he should stand up in the Thing, and all the others should some shoot at him, some hew at him, some beat him with stones; but whatsoever was done hurt him not at all, and that seemed to them all a very worshipful thing.
But when Loki Laufeyarson saw this, it pleased him ill that Baldr took no hurt. He went to Fensalir to Frigg, and made himself into the likeness of a woman. Then Frigg asked if that woman knew what the Æsir did at the Thing. She said that all were shooting at Baldr, and moreover, that he took no hurt. Then said Frigg: 'Neither weapons nor trees may hurt Baldr: I have taken oaths of them all.' Then the woman asked: 'Have all things taken oaths to spare Baldr?' and Frigg answered: 'There grows a tree-sprout alone westward of Valhall: it is called Mistletoe; I thought it too young to ask the oath of.' Then straightway the woman turned away; but Loki took Mistletoe and pulled it up and went to the Thing.
Hödr stood outside the ring of men, because he was blind. Then spake Loki to him: 'Why dost thou not shoot at Baldr?' He answered: 'Because I see not where Baldr is; and for this also, that I am weaponless.' Then said Loki: 'Do thou also after the manner of other men, and show Baldr honor as the other men do. I will direct thee where he stands; shoot at him with this wand.' Hödr took Mistletoe and shot at Baldr, being guided by Loki: the shaft flew through Baldr, and he fell dead to the earth; and that was the greatest mischance that has ever befallen among gods and men."
Snorri on the most despicable act of the mischievous Loki.