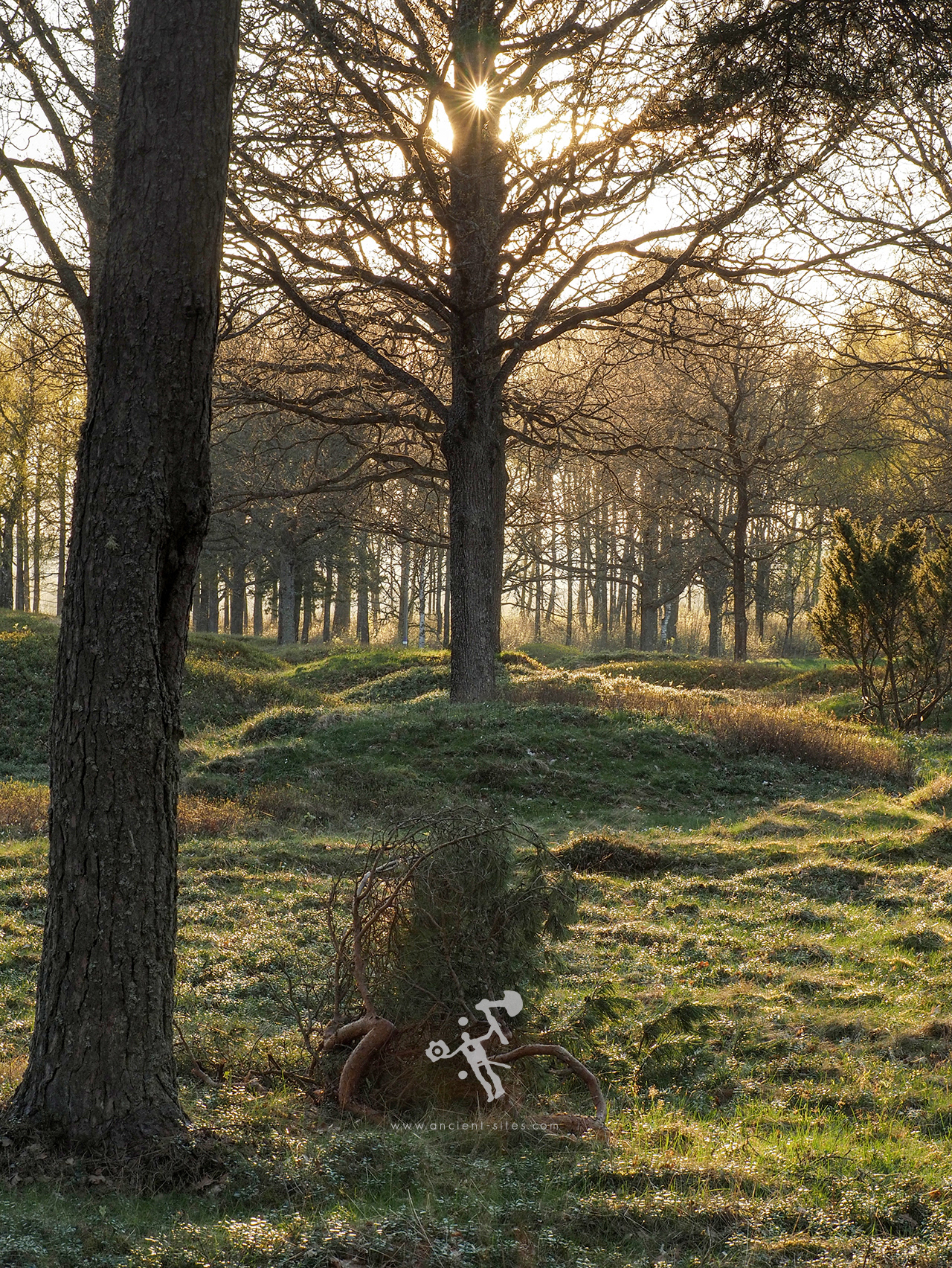 A great number of Iron Age burial mounds are nestled among the roots of the trees at the Hol's Field burial ground.
"Three roots there are | that three ways run
'Neath the ash-tree Yggdrasil;
'Neath the first lives Hel, | 'neath the second the frost-giants,
'Neath the last are the lands of men.
Ratatosk is the squirrel | who there shall run
On the ash-tree Yggdrasil;
From above the words | of the eagle he bears,
And tells them to Nithhogg beneath.
Four harts there are, | that the highest twigs
Nibble with necks bent back;
More serpents there are | beneath the ash
Than an unwise ape would think;
Goin and Moin, | Grafvitnir's sons,
Grabak and Grafvolluth,
Ofnir and Svafnir | shall ever, methinks,
Gnaw at the twigs of the tree.
Yggdrasil's ash | great evil suffers,
Far more than men do know;
The hart bites its top, | its trunk is rotting,
And Nithhogg gnaws beneath."
The Norse poem Grímnismál on the world tree Yggdrasil.