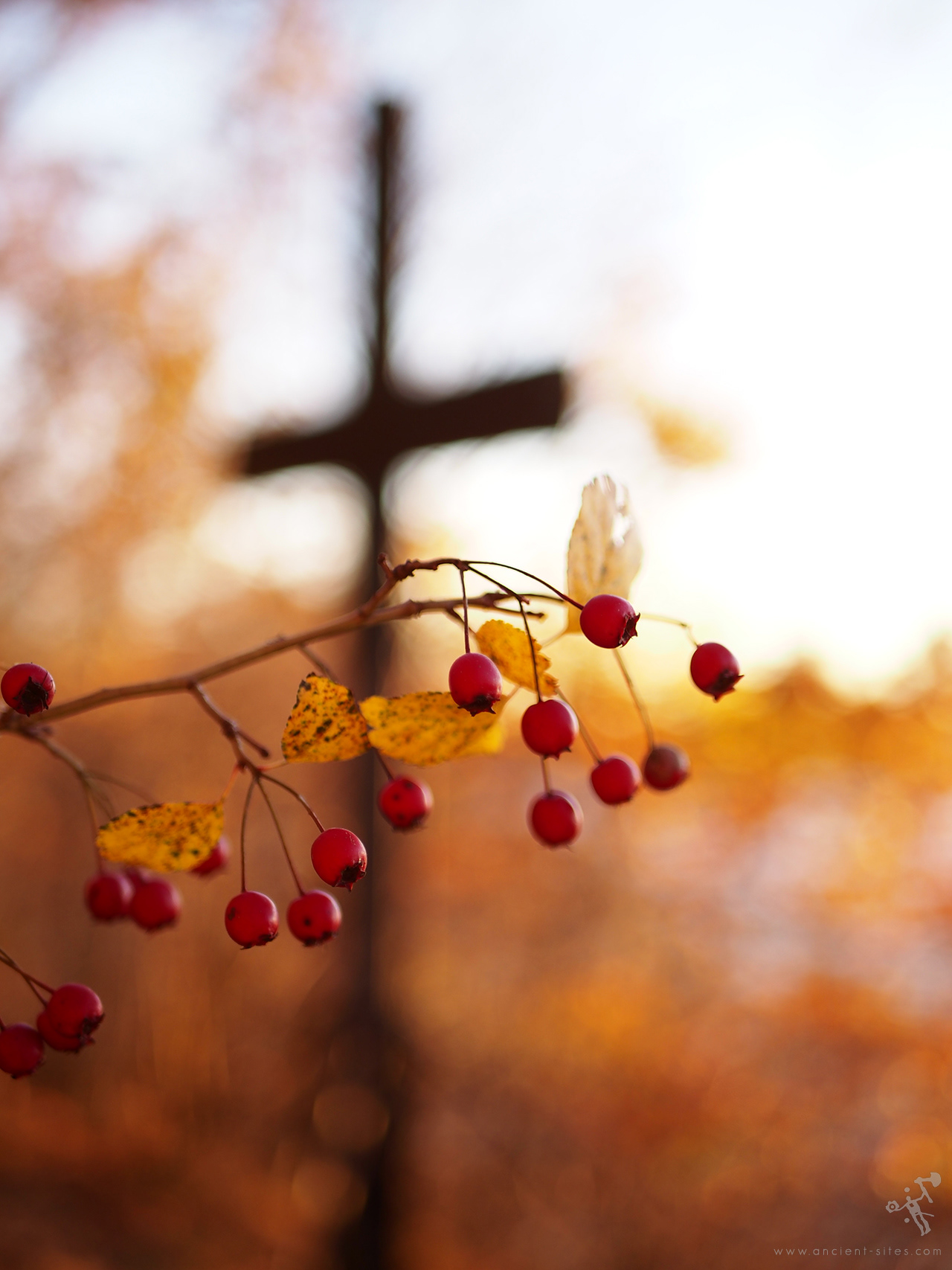 The name Hastings will forever be tied to the Battle of Hastings 1066, when William the Conqueror fought and won the first major battle in his conquest of England. This site however, is not that particular Hastings. This is Hastings on Kinnekulle Mountain in Västergötland, Sweden.
Many have speculated on why this little clearing in the middle of the woods should have such an odd and unswedish-sounding name (the place is also traditionally called Hästhals or Hästhalla kyrka Church). A theory holds that a small wooden church, erected by the first English missionaries to the pagan Swedish lands, once stood here.
One could speculate further that this could be the place where Saint Sigfrid, the Benedictine monk responsible for baptizing the first Christian Swedish king, Olof Skötkonung, arrived and started preaching the Gospels. This is somewhat probable, as the baptism is supposed to have taken place at Husaby, only a couple of kilometres away, in the year 1008. In either case, the tranquil little clearing in the broadleaf forest, located on the edge of the cliff where the mountain descends into Lake Vänern, with a majestic view of the surrounding landscape, is well worth the visit.